LACB29 Is Here!
---
Finding Your Way Around
The Hotel
Here's a property map of the hotel. You have free self parking in east parking. Check-in with the Crusader Association is just past the hotel registration desk in the courtyard. The Tower Entrance is noted on the map, slightly left and aft from registration. Take the elevator to the penthouse suite - that's our ready room! Also note the location of the Banyon Court and Lawn in the lower right portion of the map. That's where we will have the Cinco de Mayo Gunfighter Reception Friday evening as well as cocktail hour before the Ball on Saturday evening.
Click Hotel Map to download a pdf version of the map.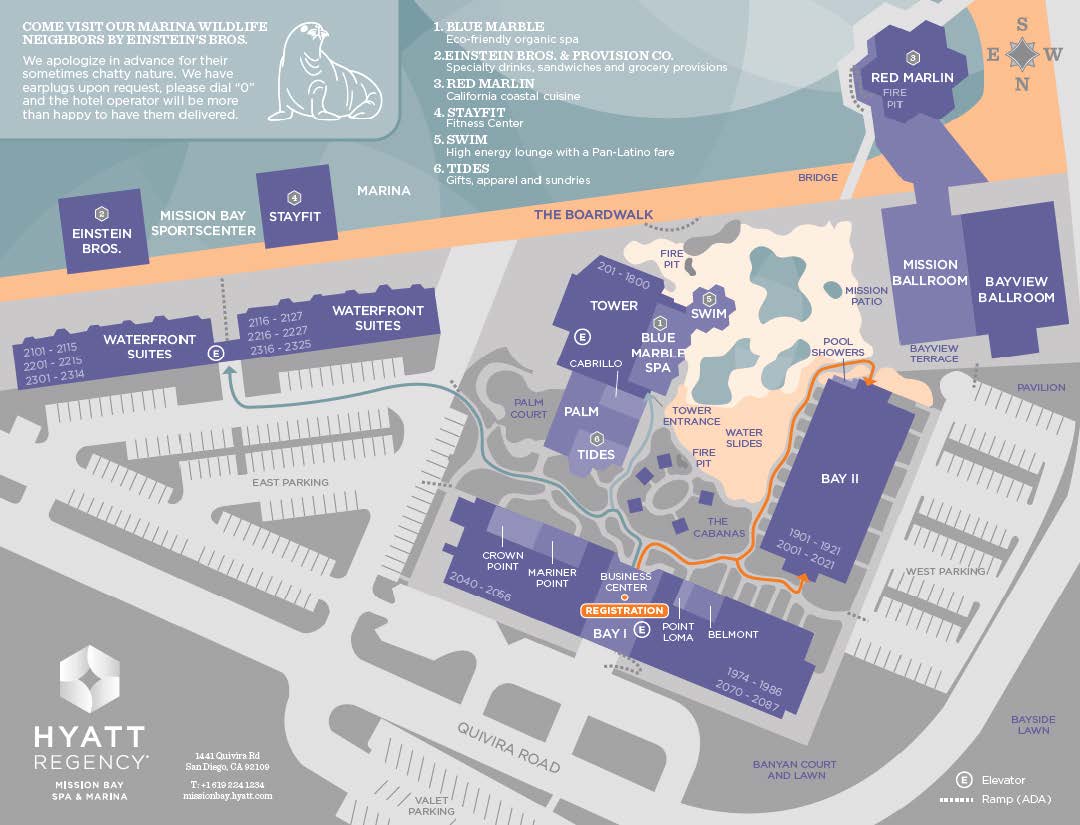 ---
The Web Site
We've tried to make the web site a little easier for you to navigate and find information about LACB29. There are now pulldown menus at the top of the web page. Check out what's under LACB29
As always, if confusion reigns and you have questions about anything, don't hesitate to contact our own personal F-8 Crusader Meeting Planner, Mary Buonaguidi, Mary.Buonaguidi@ConferenceDirect.com, or by phone: 760-942-7104. She's always there to help you.
---