RF-8G over southern California (Lt. Johnny Johnson of VFP-63.)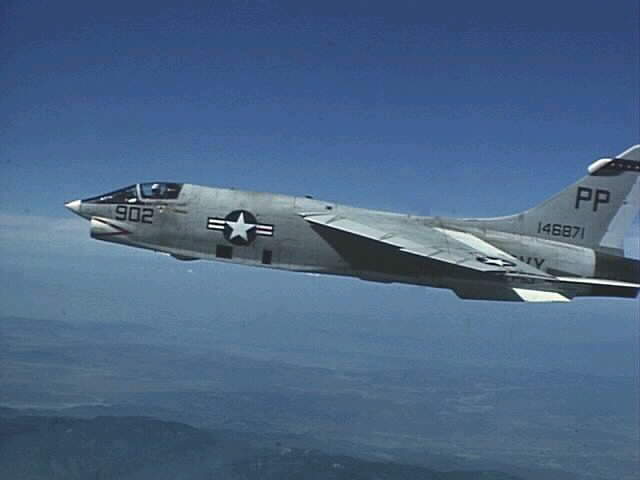 Photo Crusaders were the "Eyes of the Fleet". Note the camera ports on the side of the fuselage, and the forward firing camera in the blister below the intake.
Photo birds carried more fuel than the fighters, and were slightly more fuel efficient.
The RF-8's remained in service longer than the fighters, equipping reserve units. The last trap by a USN F-8 was an RF-8G of VFP-206 piloted by LCdr. Barry Gabler on 18 Oct 1986, aboard America (CV-66) off the Virginia coast.

Link to VFP-62 website
Link to VFP-206 website