Museums, Gateguards, and Hulks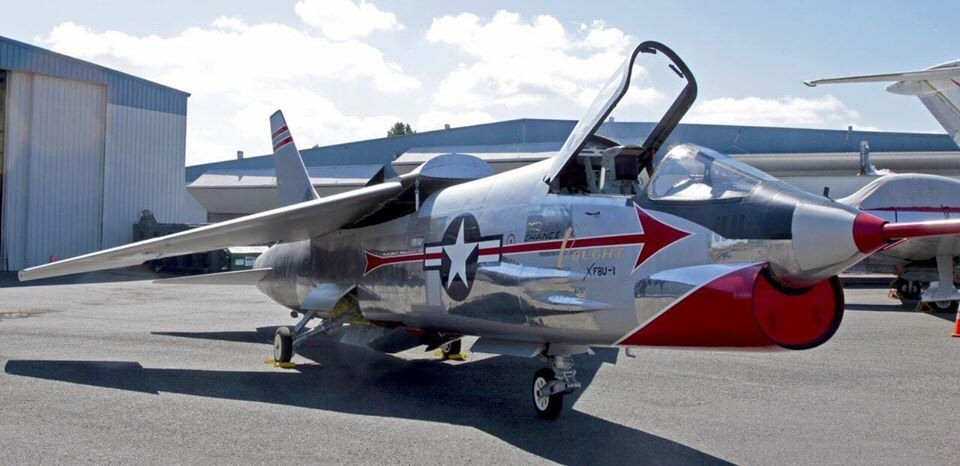 The First
And The Last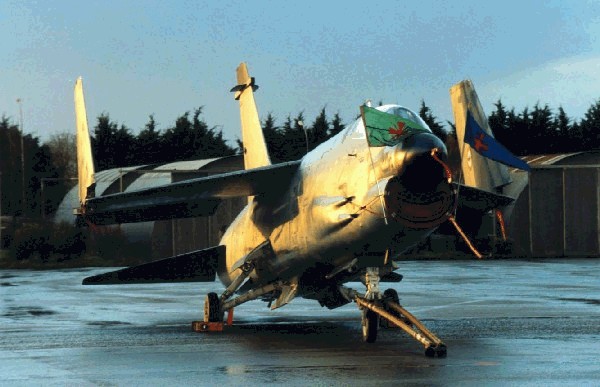 (Top) The original XF8U-1 on 25 Mar. 2015, the 60th. anniversary of its' first flight
Boeing's Museum of Flight Restoration Center, Paine Field, Everett, WA.

(Bottom) The Last (French) F-8 Is Parked For The Last Time -- Thursday, 16 Dec. 1999
Delivered by 12F pilot lieutenant de vaisseau] Eric Berthou
NAS Dugny, France

Updated 26 Mar. 2015
---
07/24/10

The National Museum of Naval Aviation here in Pensacola is in the process of doing restoration work on an RF-8. There are several in various museums around the country but not one in our own museum. There is a restored one at Battleship Park in Mobile but that's the closest. It is in pretty good shape but needs a good bit of corrosion control (isn't that surprising) and a good paint job. We are working on getting some cameras to install in the aircraft. Bob Rasmussen, President of the Museum, is a member of our organization and he informs me that we need about $4500 to complete the job. He could use a bit of help in supporting the job and donations from our membership would certainly help out. We have, in the past, supported the maintenance on the existing F-8 that is on display along with several cockpits.

Donations to the fund can be sent to the National Museum of Naval Aviation Foundation at 1750 Radford Boulevard, NAS Pensacola FL 32508. Checks should be marked for the RF-8 Restoration. Any donations would help. He will have it ready for the LACB next May. I'm not sure where it will be because they are rearranging the displays. The new museum addition will be completed in November and he plans to have planes from particular periods grouped together. Thanks for your help

Chuck Klusmann, Assoc. Pres.

---

Museum of Flight Restoration Center, Everett, WA - Click here to Visit Museum of Flight


N.A.D. Park, Bremerton, WA - Click here to Visit N.A.D. Park (scroll down to locate)


Frontiers of Flight Museum, Love Field, Dallas, TX - Click here to Visit Frontiers of Flight


Castle Air Museum, Merced, CA - RF-8G BuNo 146858 - Click here to Visit Castle


USS Midway Museum, San Diego, CA - Click here to Visit Midway


USS Hornet Museum, Alameda, CA - Click here to Visit Hornet


Battleship Park, Mobile, AL - Click here to Visit Battleship Park


Valiant Air Command, Titusville, FL - Click here to Visit VAC


Restoration of F8J BuNo 150904 Click here to Visit the Kalamazoo (MI) Air History Museum Museum


Can you find more F-8's here? (aircraft locator)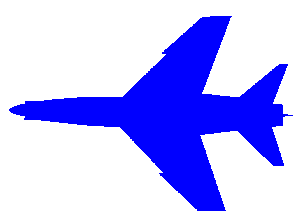 Return to Main Page