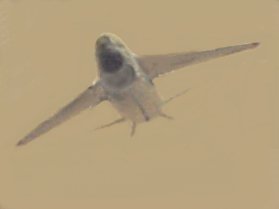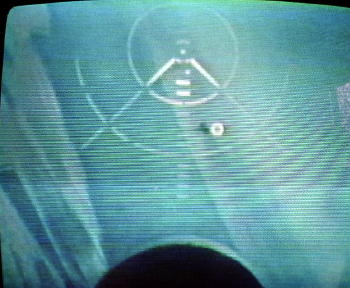 RECOMMENDED READING

---
ABOUT CRUSADERS; NON-FICTION, BY CRUSADER GUYS

THE CONTRAIL CHRONICLES
Nelson, Dick
An autobiography, from Swedish immigrant grandparents to combat in the Crusader.
Outskiirts Press
ISBN 978-1-4327-5504-1
Publishers note:
More than an autobiography, The Contrail Chronicles is a guidebook to a rarely seen world of military honor and its larger-than-life personalities—and pranks. Nelson leads readers through the origin of his own character, tempered with an endearingly sarcastic and rebellious sense of humor that will stick with you long after the book is closed.
Available from Amazon and other booksellers:
http://www.amazon.com/Contrail-Chronicles

SILVER STEP 210
Brady, Jim Geiling
The experiences of the men who rose to the challenge of flying the mighty F8 Crusader!
Eloquent Publishing
ISBN 978-1-60860-429-6
copyright: Greenfields Publishing LLC 904-716-2562
http://www.strategicpublishinggroup.com/title/SilverStep210.html

SUPERSONIC COWBOYS
Knott, Ron
Experiences of Crusader pilots, in their own words; compiled by Ron in his imitiable style.
More info & ordering info at http://www.ronknott.net

CRUSADER! LAST OF THE GUNFIGHTERS?
Gillcrist, Paul T. --- Pub.: Schiffer

FEET WET - Reflections of a Carrier Pilot
Gillcrist, Paul T. --- Pub.: Schiffer
PWO Note: Gillcrist states that in all his years of flying umpteen different types of aircraft, [not an exact quote] the most difficult task was to land Crusaders on 27-Charlies at night.

Sea Legs
Gillcrist, Paul T. --- Pub.: iUniverse.com

VOUGHT F-8 CRUSADER
Mersky, Peter --- Pub.: Motorbooks

F-8 Crusader Fighter Units of the Vietnam War
and
RF-8 Crusader Units of the Vietnam War (includes the Cuban Missile Crisis)
Mersky, Peter B. Date Published: September 1998 Osprey

ON YANKEE STATION (New printing, should be available again)
Nichols, John B. /Tillman, Barrett --- Pub.: Naval Institute Press

NAVAL FIGHTERS NUMBER's 16, 17, 18, 19 - VOUGHT'S F-8 CRUSADER
16: Dev., Testing, Foreign Users, F-8U-3
17: USN/USMC RF-8 Photo Squadrons
18: USMC Fighter Squadrons
19: USN Fighter Squadrons
Ginter, Steve --- Pub.: Ginter

OVER THE BEACH - The Air War in Vietnam
Grant, Zalin. --- Pub.: Simon & Schuster Pocket Books ISBN 0-671-69650-5
Grant follows the F-8 pilots of VF-162 through a combat cruise in Oriskany. An excellent "inside look" at the men and the mission.

F-8 CRUSADER in detail & scale
Kinzey, Bert --- Pub.: TAB; also Airlife

MiG MASTER
Tillman, Barrett --- Pub.: Naval Institute Press Note: Out of print; Crusader Assoc. owns several copies which will be offered at a special price to attendees of next Reunion.


Non-members may find copies online by searching www.bookfinder.com or www.abebooks.com or www.amazon.com [info courtesy Greg Tyrell of Australia).

MiG KILLERS OF YANKEE STATION
O'Connor, Michael -- Pub.: New Past Press
Not available in stores; order from New Past Press --Click here for their website, go to "Special Subjects"

CLASHES - Air Combat over North Vietnam 1965-1972
Michel, Marshall L. [USAF F-4 driver] --- Pub.: Naval Institute Press
Some quotes: [the F-8 was] "An uncompromising air superiority fighter"...... "The major difference in terms of air to air training was the Navy F-8 pilots"....."F-8 pilots were extremely well trained in maneuvering air combat-'dogfighting'-and were proud (some might say arrogant) of their skill"...."
PWO note: An almost clinical dissection of aerial encounters, tactics (or lack thereof) & decision making (or lack thereof) of that conflict. Lays to rest any notion that Pirate's "On Yankee Station" was chest beating by one of those arrogant Crusader pilots.

"GATOR!" Marko Dirkx on-line book. An ongoing work, with lots of excellent information.

"Le Crusader français en action" by Jean-Marie Gall. French Crusaders, by a French Crusader pilot (in French, of course!)

368 pages, about 1100 photos and drawings (400 more than the first edition) and a special chapter on the Last Flight of the Crusader at FNAS Landivisiau.

The price is 60 Euros + postage (20 % for USA).

15 rue des Violettes, 29260 Le Folgoët - France

Tel : (0)2-98-21-08-16

E-mail :

jm.lela.presse@wanadoo.fr
---
NON-FICTION, NOT ABOUT CRUSADERS BUT BY CRUSADER GUYS
[webmasters note: If the name "James Stockdale" doesn't ring a bell with you, do some research. You will be glad you did.]
IN LOVE AND WAR
James Stockdale ISBN: 0817981527 Pub: The Hoover Institution, Stanford University
THOUGHTS OF A PHILOSOPHICAL FIGHTER PILOT
James Stockdale SBN:0817993924 Pub: The Hoover Institution, Stanford University
Media Coverage and Political Terrorists: A Quantitative Analysis
Richard W. Schaffert (Praeger, NY and London: 1992) ISBN: 0-275-94243-0
296 pages, figures, tables: List Price: $109.95 Hardcover Availability: New and used through internet or book stores.
Due to price, author recommends inter-library loan from major universities worldwide, e.g., Harvard, USC, Stanford, Sheffield, Leeds, Munich, Budapest, New Delhi, etc
Academic Review by "Choice:" The author, a former military analyst, argues that hostage situations represent a rare circumstance in which media reporting about goals, aspirations, and demands of terrorists may be socially irresponsible... His empirical study of 49 terrorist incidents suggests that widespread publicity may force public officials to make premature concessions to terrorist demands... Following a scholarly literature review of media and terrorism and an explanation of his quantitative methodology and findings, the author carefully narrows his discussion and recommendations to terrorist incidents. The book, which is well researched and written, is an addition to the journalism literature that questions whether national and international security are more important than freedom of information... Recommended for serious collections in journalism ethics and freedom of information.
Description: This book studies what has generally been regarded as intangible: the relationship between news media coverage and terrorist success. Utilizing his four-year database of barricade-and-hostage and hijacking atrocities by international terrorists and the coverage afforded those events; Schaffert observes the effect of media coverage and establishes a strong positive relationship between coverage and terrorist success. He establishes a definition of political terrorism by identifying the basic elements that distinguish it from other forms of political violence. The functions of political terrorism are reviewed, with special consideration given to the use of terrorism as an instrument of politics. Schaffert evaluates state experiences with political terrorism in terms of the nature of the threat, countermeasures employed, the media's role, and the relationship between public, press, and government. Finally, the question of the responsibility of a democratic society's media in the reporting of terrorism is considered. Schaffert's extensive database, which is included as an appendix, will prove invaluable for further research.
[webmaster note: I checked out a copy from a local Catholic women's university library. If you have avoided academic works in the past, this is worth changing your ways -- read this one.]

Other publications by Peter Mersky:

Israeli Fighter Aces (Specialty Press, 1997)
U.S. Marine Corps Aviation, 1912-Present (Nautical & Aviation, 3rd edition 1997)
The Grim Reapers: VF-10 in World War II (Champlin Press, 1986)

out of print, but readily available on the web: The Naval Air War in Vietnam (Nautical & Aviation, 1981, 1983)

Forthcoming: From the Flight Deck, an anthology of writing on the development and operation of aircraft carriers.
1910-2000 (Brassey's 2002)

Several monographs for the Marine Corps Historical Center: VMFA-321, Time of the Aces (USMC aces in the
Solomons), and forthcoming, From Pinwheels to Panthers: Marine Corps Aviation in Korea.
FLY THE WILD AND STAY ALIVE (A treatise on bush flying)
Terry, Hal --- Pub.: Terry Aviation Enterprises Click here to inquire about ordering. Visit Hal's website at www.terryaviation.com
GOD'S GUARANTEES FOR GIVING (giving and guaranteed blessings)
TESTIMONIES FOR THE SOUL (short stories of mighty miracles in a format like "Chicken Soup for the Soul for the Soul." We all will need a miracle sometimes.)
Knott, Ron ronknott1@msn.com More at Ron's website, www.godsguarantees.com.
---
FICTION ABOUT CRUSADERS & CRUSADER GUYS, BY A CRUSADER GUY [what could be better??]
FIGHT TO FLY
Houson, Jerry -- Pub.: Publish America ISBN: 1-4137-8851-3 Available thru Amazon.com and Barnes & Noble
---
FICTION, NOT NECESSARILY ABOUT CRUSADERS BUT BY CRUSADER GUYS

COBRA
Gillcrist, Paul T. --- Pub.: 1stbooks.com

WARRIORS
Tillman, Barrett --- Pub.: Bantam

THE CUSTODY OF SHA-ASH'GAZ
Watts, Gary -- Pub.: 1st Books Library ISBN: 0-75960-415-0

Loyalty, Betrayal, and Other Contact Sports (The Trilogy: Alpha, Bravo, and Charlie)
Richard W. Schaffert (Erzse Productions, Seattle: 1999, 2002, 2003) ISBNS: 0-9673933-4-5, 0-9673933-5-3
List prices: Paperbacks $11, Hardcovers $15, Text CD's $10, Audio CD's $15 Availability: 3,000 books sold out, few used copies available on internet. Check Amazon "collectibles." Text and Audio CD's available through brownbearlead@hotmail.com
Description: A fighter pilot's story based on personal experiences but written as a novel with all the legal characteristics thereof. A Naval Officer assigned to the Embassy in Manila participates in covert operations against the Soviet Union. Members of an elite international agency (Purple) befriend him, and he becomes involved in actions against international criminals and terrorists. Those activities are endangered by betrayals at the highest political levels. Transferred to NATO, Brown Bear, Mountie, and Purple go undercover inside a network of terror to take on the most feared terrorist of the 20th Century. They do battle in the Bekaa Valley, the streets of Beirut and Vienna, and the skies over Iran. The story offers another view of important events unfolding in the final years of the "Cold War."
About the author: Brown Bear is the code name for Navy fighter pilot, Captain Dick Schaffert. In recognition of his solo defense of an Iron Hand mission over Hanoi against attack by four MiG's, the Crusader Memorial by TOPGUN bears his name. He flew 276 missions over North Vietnam and received 35 decorations, including three awards of the Distinguished Flying Cross. After serving in the Office of the Secretary of Defense and on the Ambassador's Country Team in the Philippines, he pursued a diplomatic career as Director of Policy Studies at NATO Military Headquarters. He is currently a consultant for Eastern European law enforcement officials. His academic work, Media Coverage and Political Terrorists (Praeger: New York and London, 1992), was critically acclaimed and is on the required reading list for Ph.D.'s at major universities [see non-fiction section, above].
AMERICAN SAMURAI
Steve Hendry -- Pub.: Wild Child Publishing
---
NOT FICTION, NOT F-8's, NOT EVEN BOOKS -- BUT GREAT HISTORICAL SIGNIFICANCE
THE MIOTTEL COLLECTIONS
John "Crash" Miottel comes by his passion for seafaring disasters honestly -- Crash made the first barricade engagement with an F-8. Never routine, this barricade engagement was especially harrowing....but that's another story. He further distinguished himself by having to do it again within a matter of months [neither event precipitated by his actions]. So when he had the opportunity to acquire some memorabilia from the ill-fated S.S. NORMANDIE, he just couldn't help himself. Crash now has the world's largest collection of NORMANDIE items, and he is also expanding into other areas. Check out the MIOTTEL COLLECTION!!
Visit his website http://www.miottelcollection.com/ ; also visit http://members.ebay.com/aboutme/crash/
---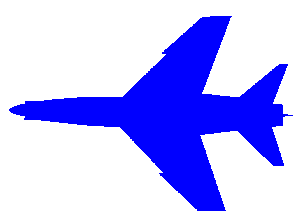 Return to Main Page